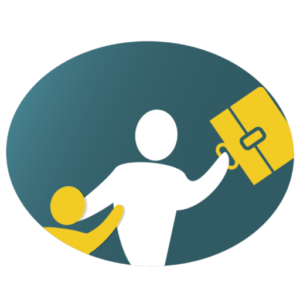 "Father's coaching"
What is it about?
Father's coaching is an on the job consultancy of Father's Academy
Fine tuning work-life balance
Father's coaching is dedicated to support Hungarian dads to fine tune their work-family balance. In Hungary men are often regarded to play a definitive breadwinning role.
To enhance company-culture changes
Fathers coaching also targets top managers and HR personal  to enhance "mind set change" regarding work-and family issues at working dads. It is a common place that labour market prefers and overuses men with families.
To prepare men and women for "reality after child birth"
Father's coaching also aims to provide time and life management strategies and real life techniques to support couples before and after child birth. Our goal is to prevent critical times around child birth at home and at work.
For more infos or English language programs contact us at: